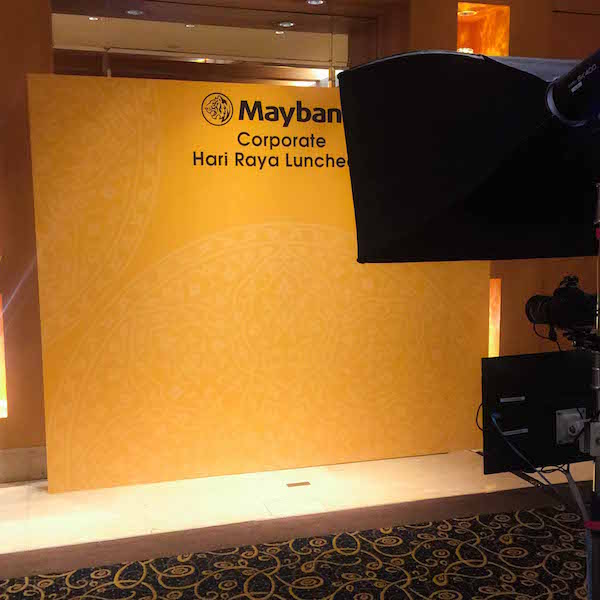 As the name suggests, our foam board backdrop is made of foam board (also known as kapaline board according to some). Because of this, the price of this backdrop is cheaper than other kinds of backdrop. After the foam board is printed out, we will stick them onto our pop up structure. Instantly, the whole foam board backdrop will be up and ready for usage. Do note that the maximum width of foam board that we can print is at 1.2m. As such, for all our foam board backdrop, we will need to join pieces of foam board together to form the final backdrop image first, before sticking them up onto our pop up structure.
Each foamboard backdrop order comprises of the printed foamboard backdrop, rental of the pop up structure for a period of up to 24 hours and installation of the foamboard backdrop

If you require our pop up structure to be at your event for more than 24 hours, there will be additional charges. Kindly contact us separately for pricing.

For design and delivery, there will be additional charges. Please see the next two tabs for more details
No minimum order
Design fees is at $100 with 3 free revisions
We will work out a first design draft for you based on your guidelines. Do be as specific and as clear as possible on your guidelines. This is because subsequently, after the first 3 revisions, if you require any further revision, there will be an additional charge of $30 per revision.
Delivery is charge at $35 per delivery
Your foam board backdrop order will be delivered to your specific address on weekdays between 9am to 6pm
Additional surcharge of $20 is applicable for the following

If your delivery address is in Sentosa or Tuas
If you wish for your foam board backdrop to be delivered on weekends

Alternatively, you can self collect your foam board backdrop at our office. There will be no delivery charge in such case. But do make an appointment with us before hand

16 Shaw Road, Unit 04-03, Singapore 367954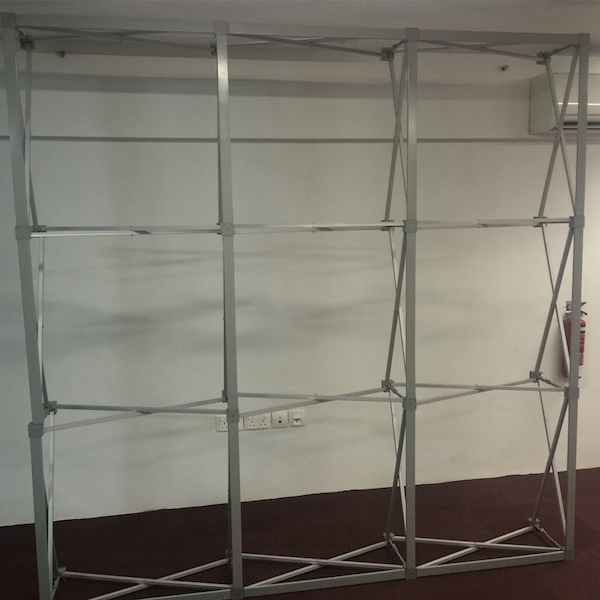 Step 1
Our staff will set up our pop up structure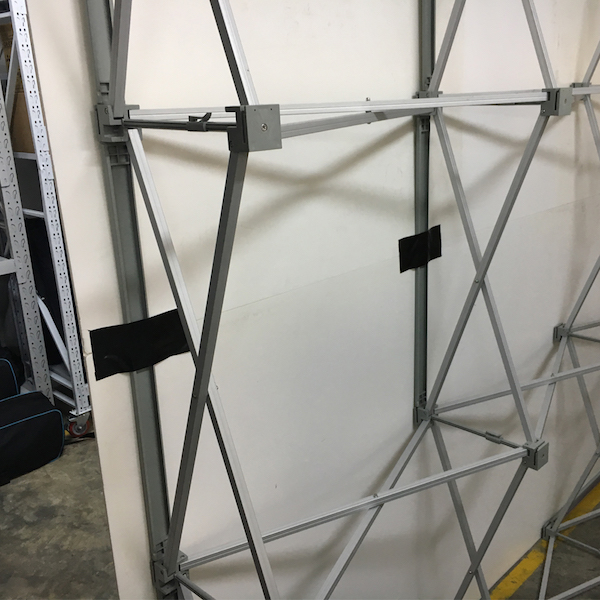 Step 2
After joining the foam boards together, the combined foam board will be attached to the pop up structure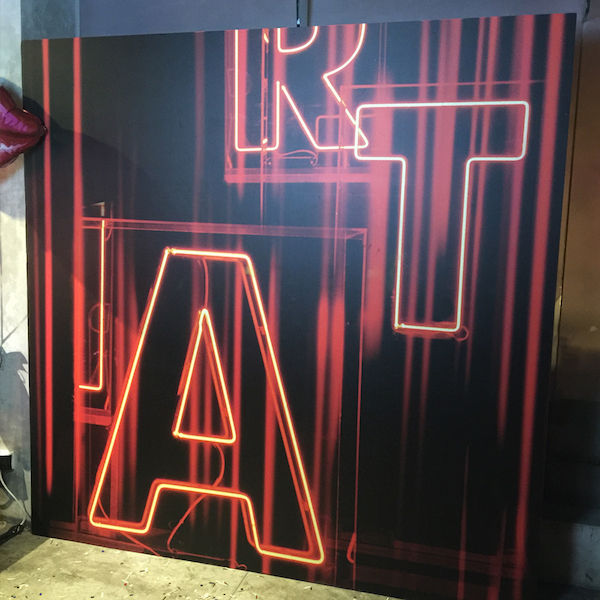 Step 3
Finally, the pop up structure will be set up straight and the foam board backdrop will be ready for usage.
Foam Board Backdrop Pricing
| Name | Dimensions (width by height) | Price |
| --- | --- | --- |
| FBBB-SCurve2.4 | 2.4m by 2.35m | $260 |
| FBBB-SCurve6.0 | 3.6m by 2.35m | $390 |
Frequently Asked Questions
I'm interested! How can I place my order?
What is your refund policy?
We apologize. But we do not accept any refunds.
What is the turnaround time?
After confirmation of artwork, we will require 2 working days for production. The foamboard backdrop will be available for collection/delivery on the next working day.
Don't Be Shy
If we didn't answer all of your questions, feel free to drop us a line anytime.